TaijiBoxing - Joe Laracuenta Tai Chi

Individual instruction at home
Group classes in New York City, Queens, and Nassau County

Tai Chi - Yang - all levels, all forms
Yang 32 Sword Form
42 Combined Forms
Chen 13 Form
Chen Broadsword
Chen 63 Sword
Cane Form
Fan Tai Chi
Qi Gong for martial arts

Tai Chi for Arthritis
Physical therapy, in conjunction with
client's physician, for conditions ranging
from multiple sclerosis to Parkinson's
Qi Gong for Health

Tel: (917) 841-3211 Email: TajiBoxing@verizon.net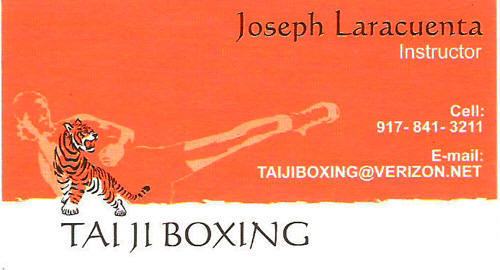 In 1986, Joseph began to attend Tai Chi, Yang Sun, Wu-Tan Sword, Dragon Sword, Tun-Pei, Pa-Kun, Yang Style, Nei Kung, Qi Gong and many others under Grand Master David Lin and under the supervision of Master CK Chu. This quest then brought Joseph to the Chinese Internal Martial Arts, becoming a senior disciple of Grand Master David Lin and Dr. Chi Wai Wong.
Joseph became an assistant instructor to Grand Master Lin and subsequently, teacher for the school. To deepen his understanding of the health benefits of the Arts, he attended the World Medical Qi Gong Conference in Beijing, China.
His teaching style is simultaneously relaxed but energetic, exemplifying his passion for transmitting these Arts. As an instructor, he is down to earth and easy to understand.
Joseph is presently employed by the New York Health and
Racquet Club, and is an adjunct faculty member of the NYU Graduate Center in Manhattan. He is a Certified Tai Chi Instructor for Arthritis and a member of Dr. Paul Lam's Tai-Chi for Health Community Organization. He is a longtime member of the American Qi Gong Society and participates in local demonstrations of the US Tai Chi Qi Gong organization and the Tai Chi group of a Flushing, Queens, senior center.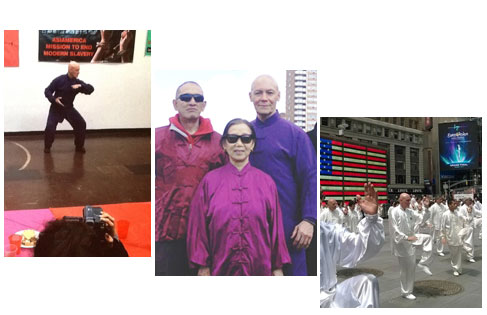 Master Yuan Zhen Xu, above center with students Juan Ongsiako and Joseph, invited Joseph to demonstrate at a Chinese New Year's Party in Flushing, Queens, the Chen 2-Minute Form she created from the 21 Form. At right, Joe does the Yang 24 Form at the first Times Square celebration of Chinese culture, May, 2016.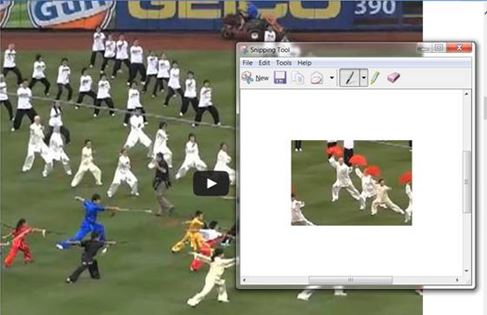 September 2013 demonstration of Qi Gong and the Fan Form at
CitiField, Queens, NY. Last in column with red fan aloft.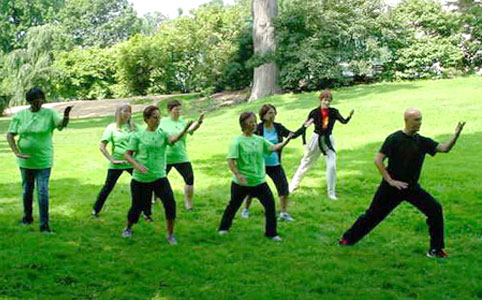 Summer 2014 class in 42 Combined Forms at The
New York Botanical Gardens in The Bronx.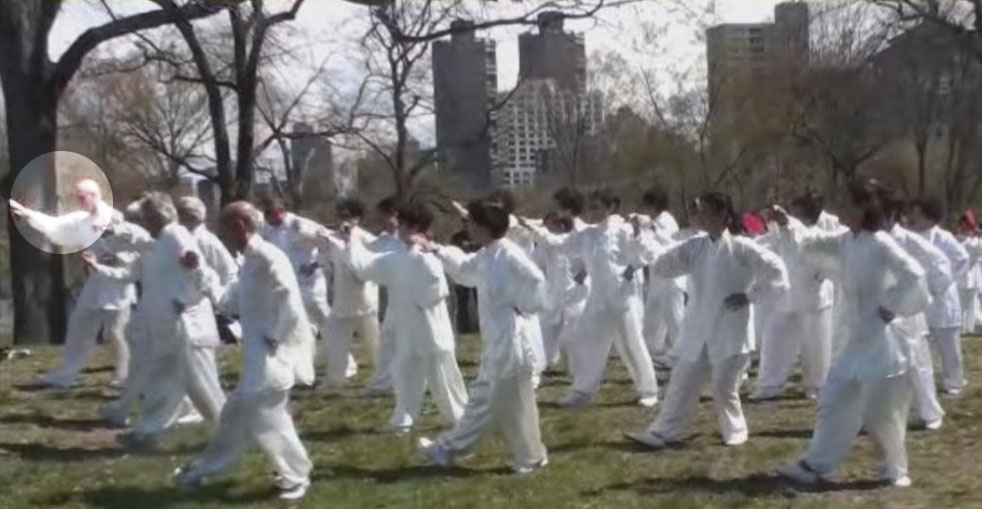 April 2014 Tai Chi Day in Central Park with the
Self-Help Seniors of Kissena Blvd., Flushing, NY.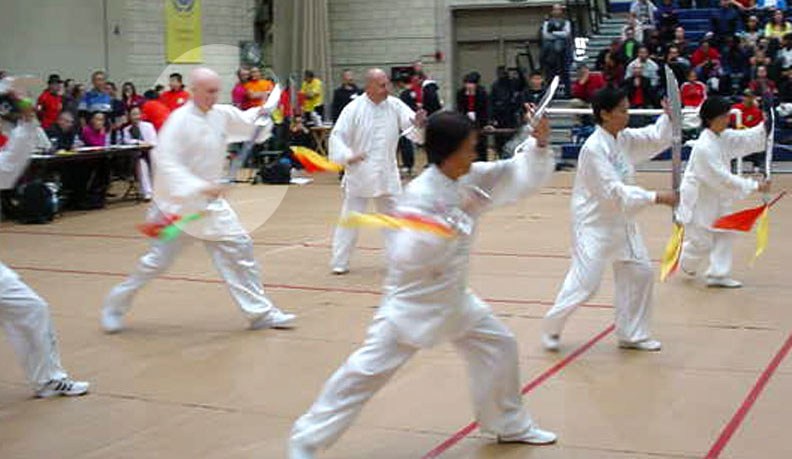 October 2014 with the Self-Help Seniors'
broadsword group at the USOMAC
(US Open Martial Arts Championship), Queens College, NY.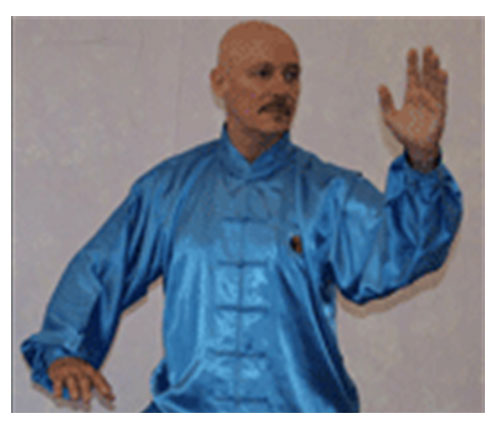 In 2001, Joseph was a winner of the
U.S. Chinese Federation's Gold Medal in Tai Chi.